Introducing the High Power Platinum
Wolf River Coils LLC is proud to introduce the Silver Bullet Platinum. Like our SB1000, the Silver Bullet Platinum will tune 80 thru 10 meters, but the Platinum will handle 100 watts digital, 300 watts CW and 500 watts SSB. This is the perfect coil for those running high power for the digital modes, or high speed CW.

This coil has endured extensive testing as well as year-long beta testing with hams across the country with zero failures. The core is made of composite material that can handle excessive heat, unlike a PVC core.
As with all our coils, the hardware and wire are all high-quality stainless steel, so rust and corrosion will never affect your coil. It will look as good years from now as the day you bought it.
Our 80 thru 10 meters Platinum coil is priced for any ham who needs a higher power coil for running the digital modes whether it is FT8, RTTY or SSTV.
You can buy either the Silver Bullet Platinum coil alone or with our Platinum TIA.
The Platinum TIA comes with the Silver Bullet Platinum Coil, 24 inch Mega Pod tripod, 102 inch Collapsible Whip, and standard Radial Kit with three 33 foot radial wires.
Many Products, Many Satisfied Customers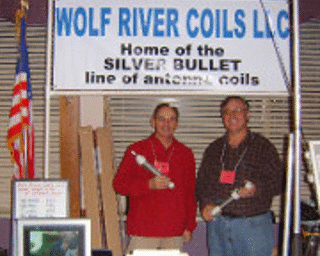 Follow Wolf River Coils on the Web
Stuart KB1HQS Review of the Wolf River Coil Antennas
Mayan Special Events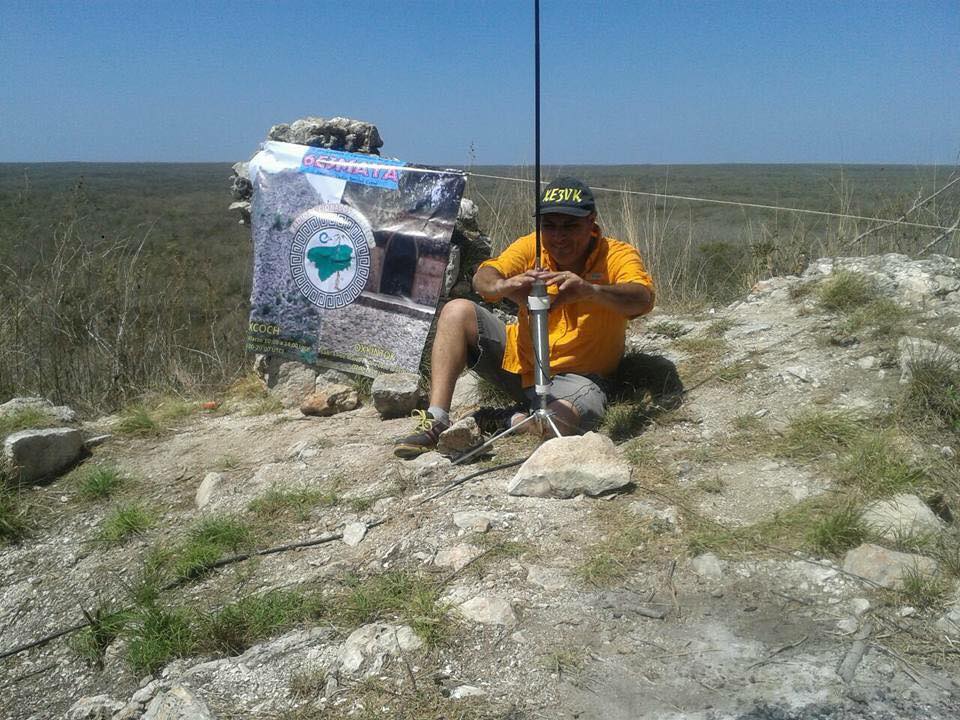 Greetings and congratulations for an excellent antenna. My name is Rafael XE3VE from the city of Merida, Yucatan. I had the opportunity to buy it at Hamcation in Orlando in February.
We have used it in two events where it worked wonderfully. One event was called the Mayan equinox, with special call sign 6E3MAYA, in the archaeological zone of Xcoch, Yucatan. The other was the Mayan rally, with special call sign 6E3RALLY, in the city of Merida, Yucatan.
Again, I congratulate you for such a good antenna.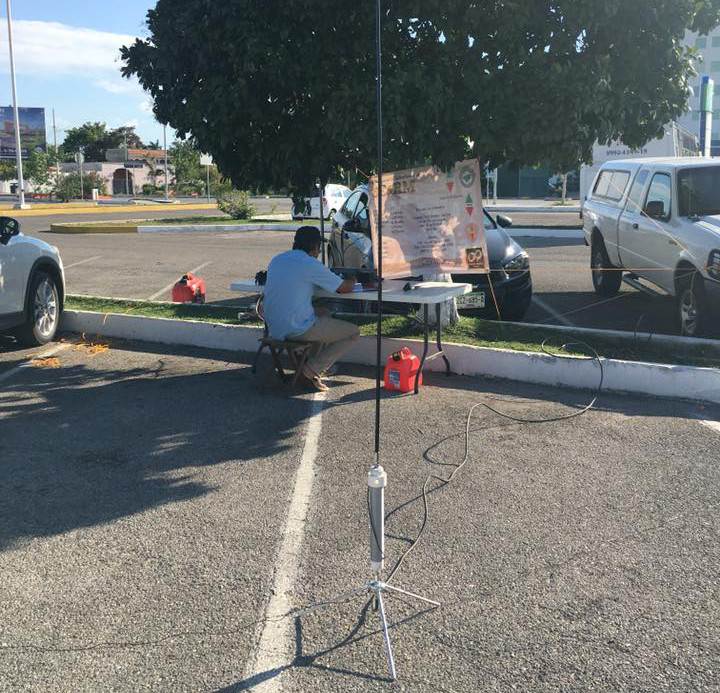 1/5th Watt Heard Around the World
Wolf River coils have been scientifically studied through more than 100 WSPR studies, all relative to a reference antenna for controlled comparisons. Research has been done in various installation environments and antenna configurations, including some against competitor's products, to evalute for propagation effectiveness. Wolf River Coils perform quite well. Here is one example of a 24-hour period with stations around the world hearing a 200 milliwatt signal from a WSPRLite transmitter.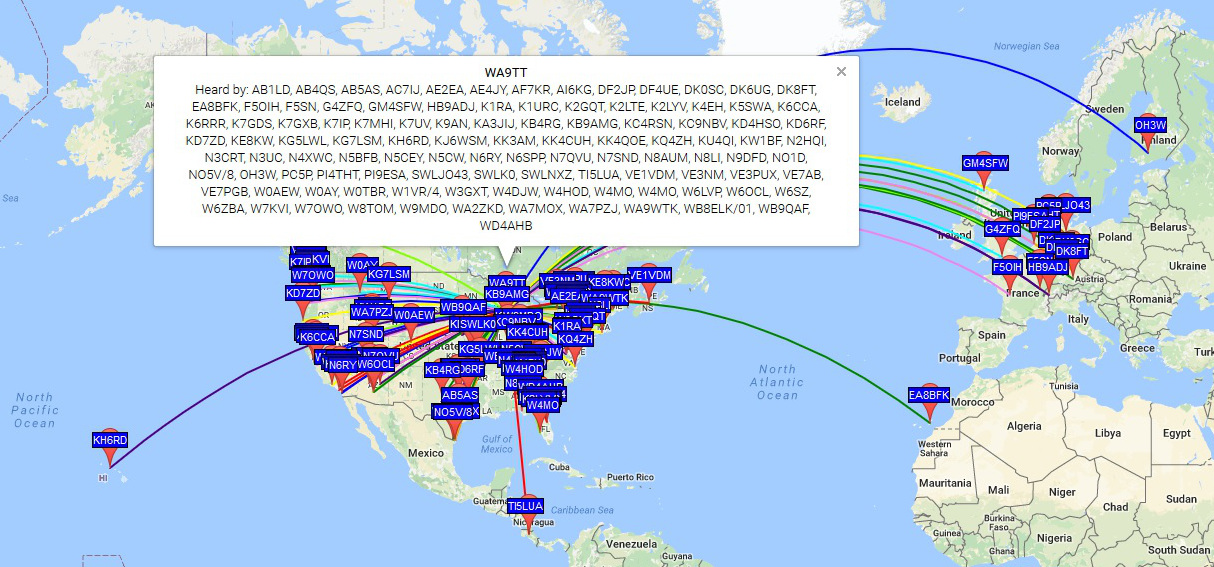 © 2020. All Rights Reserved.