We still request internatational buyers to contact us first at info@wrcoils.com for shipping quotes prior to purchase. Thank you for your understanding.
Enhanced 213" Whip
Wolf River Coils LLC now offers an improved, re-engineered 213" whip. We believe it is now the best available anywhere, and at an attractive price.
This whip continues to be made of durable stainless steel. It can be used alone without a coil to tune to any ham band from 20 meters to 6 meters.
If you add the Sporty Forty, you can quickly get to 40 meters, and by shortening the whip, you can operate 30 meters.
The big enhancement is in the design of each whip segment. Now it will be very, very difficult to pull them apart, a problem with competitor whips.

When you collapse the whip, it cannot nest inside itself. This can be a problem for other whips to redeploy.
We continue to double reforcement at the base of the whip for added durabilty, and there is multiple pinning into the 3/8x24 connecting element.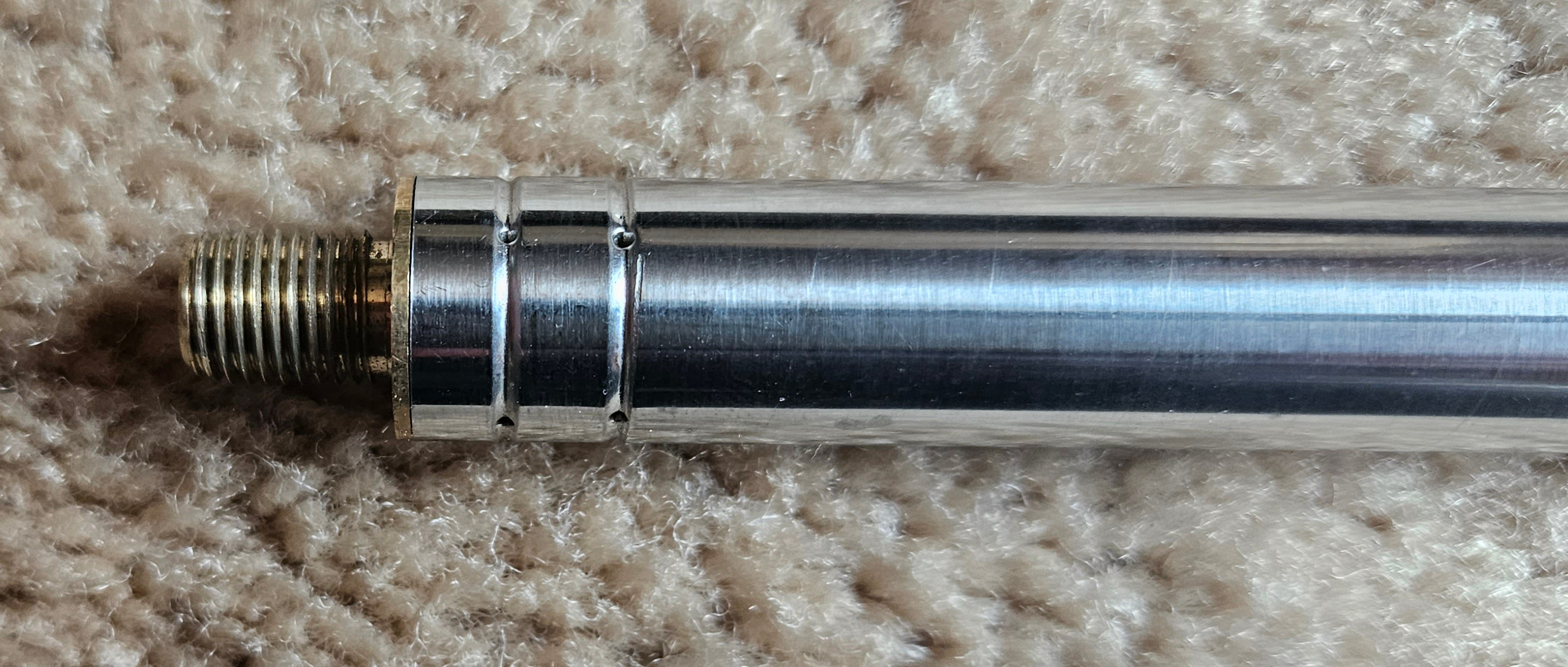 We have also made it shorter: 23 inches. It's easier to store.
Enjoy QRO with the High Power Platinum
Wolf River Coils LLC is proud to introduce the Silver Bullet Platinum. Like our SB1000, the Silver Bullet Platinum will tune 80 thru 10 meters, but the Platinum will handle 100 watts digital, 300 watts CW and 500 watts SSB. This is the perfect coil for those running high power for the digital modes, or high speed CW.

This coil has endured extensive testing as well as year-long beta testing with hams across the country with zero failures. The core is made of composite material that can handle excessive heat, unlike a PVC core.
As with all our coils, the hardware and wire are all high-quality stainless steel, so rust and corrosion will never affect your coil. It will look as good years from now as the day you bought it.
Our 80 thru 10 meters Platinum coil is priced for any ham who needs a higher power coil for running the digital modes whether it is FT8, RTTY or SSTV.
You can buy either the Silver Bullet Platinum coil alone or with our Platinum TIA.
The Platinum TIA comes with the Silver Bullet Platinum Coil, 24 inch Mega Pod tripod, 102 inch Collapsible Whip, and standard Radial Kit with three 33 foot radial wires.
Loving the Wolf River Coil
It's been a while since I received my Wolf River Coil (WRC), Take-It-Along(TIA) version, and I'm loving it.
I waited until I could use the WRC/TIA in different locations and under different conditions before writing this review.
I have the Yaesu 891 with the LDG Z11 ProII tuner that I've been using with the WRC/TIA and can honestly say the experience has been wonderful. I have made DX contacts, from the Los Angeles area and the Angeles National Forest, into 25 different states, including Alaska, and Puerto Rico, plus Canada and Russia.
The only upgrade that I'm considering is to get myself the 17' whip to replace the 102" whip (used my buddy's 17' whip to work Russia) for more distance.
Other than that, the WRC/TIA has been working great for me and my POTA activations (just started last week).
As for comparison, as a new ham, my exposure is limited. I use a end-fed half wave wire at my condo, but out in the field I also have a mobile Outback 2000.
In my experience the WRC/TIA has outperformed both, relatively.
Thank you for providing this high quality antenna, as it has helped me progress in my HF ventures.
Kevin KN6SDM
Thanks from Servando K6SRV
I wanted to reach out and tell you how happy I am with my WRC. It was my first vertical antenna since getting my General upgrade. It has been responsible for my contacts all over the U.S. including Italy, Japan and many B.C. contacts on just a simple FT-891 (100watts).
I have since added a clamp to make it easier to set up in the field for POTA, radials and a 102" Mil Whip.
I RARELY reach out to companies about how well their products work and after so many great signal reports and POTA logs being hammered, I just had to reach out to say thank you!
Servando K6SRV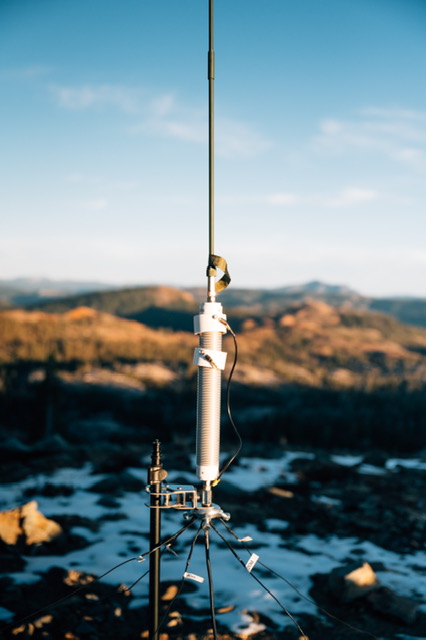 Great product, great service
Got my SOTA outfit on Saturday, took it out yesterday to the Appalachian Trail (K-4556) in the Nantahala National Forest (K-4509). Tuned up on 20 meters two clicks from the top. 45 QSOs in an hour with Xigue G-90 @ 20 watts.
Great product and good service. I am sold on this for traveling, SOTA and POTA. Delighted. Going to order longer tripod legs.
Mayor Bob KD4BOB, Town of Franklin, NC
WRC in HOA
I absolutely love my TIA 1000 with the center fed option. Since I live in an HOA, I had to hide it. Placed it in the backyard so it is virtually invisible from the street. It is semi-permanently mounted there.
Here are my contacts since August. Thanks again for a great, inexpensive product!
Charles KO4NLJ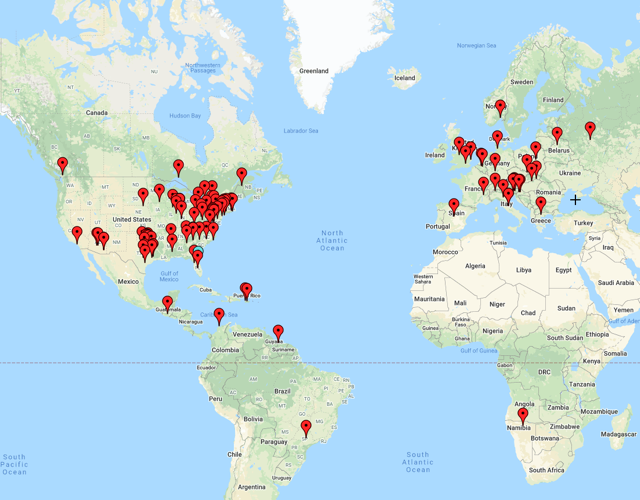 Stuart KB1HQS Review of the Wolf River Coil Antennas
Follow Wolf River Coils on the Web
© 2020. All Rights Reserved.